Rumford
Rasmussen has designed gas log sets specifically for use in Rumford Fireplaces. The layout of these efficient fireplaces is not well suited for standard gas log sets, for the following reasons:
The height is normally as tall or taller than the width. A vertically-stacked log arrangement best conforms to the lines of the Rumford Fireplace.
The fireplace has a steep taper, in that the rear width of the firebox is much narrower than front width.
The depth is extremely shallow in comparison with traditional fireplaces of similar opening size.
The Rasmussen Rumford Gas Log Sets address these issues within our offering of three styles: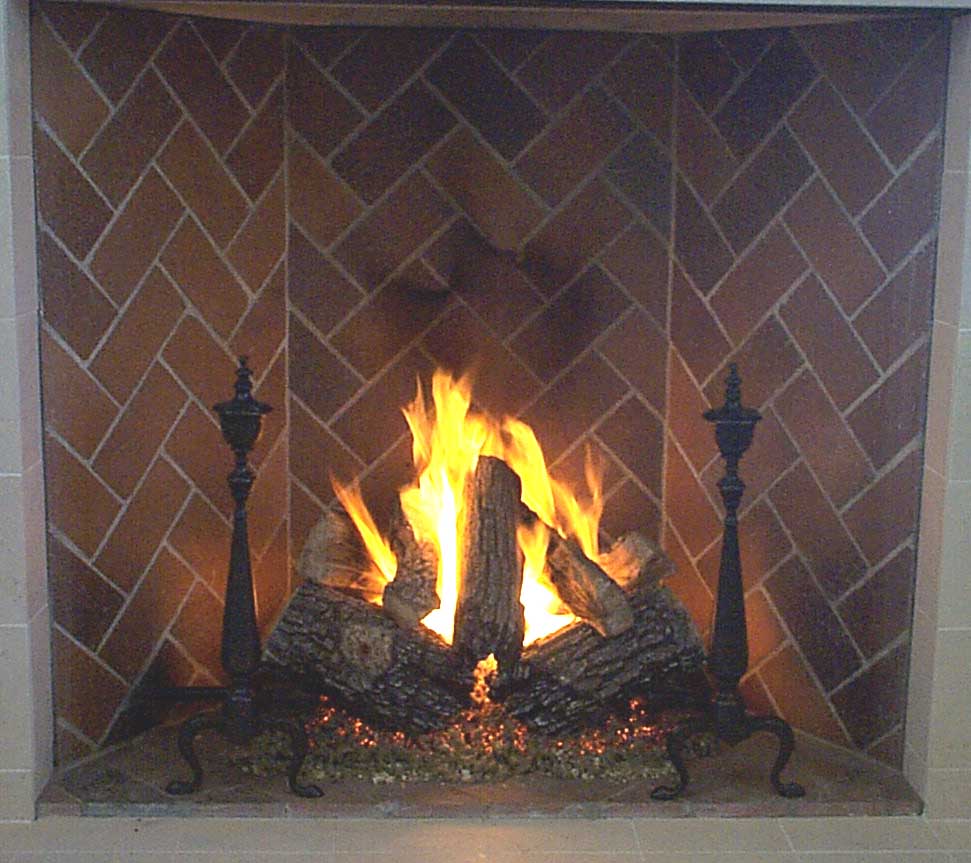 Andiron Classic
Charred-through front log horizontal stack using Evening Prestige logs (andirons not included).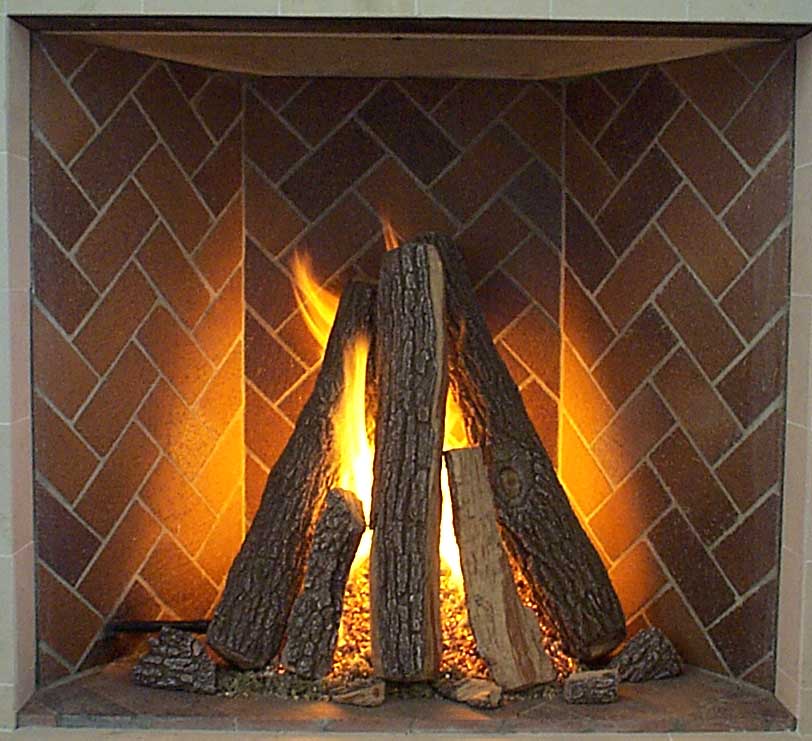 Rumford Tipi
Tall logs in vertical stack.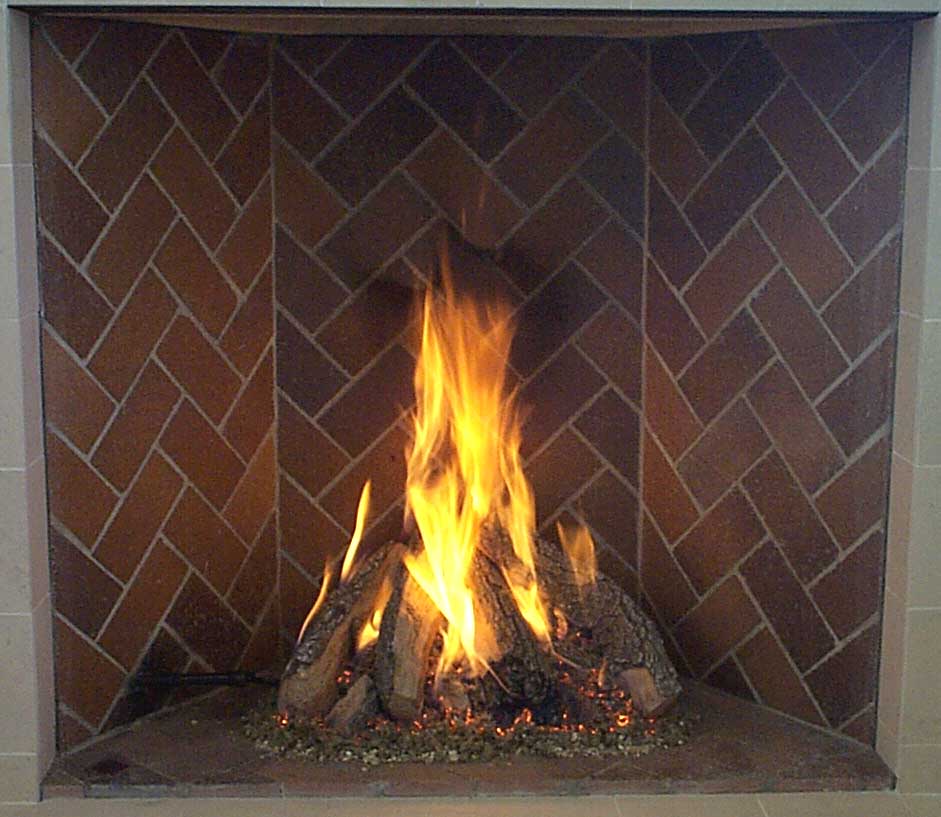 Rumford Retiring Tipi
Smaller logs in vertical stack.
Rasmussen has designed these sets stacks to fit within the Traditional Rumford Fireplace Dimensions listed below.
These Tipi sets are intended for use with the Tipi/Andiron Burner ("TNA" and "TNA-E" models).
These sets may be used in fireplaces with more standard tapers and depths, but you may need to step up to the next size and/or add individual logs in order to satisfactorily fill the fireplace opening.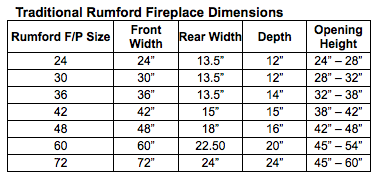 Rumford Gas Log Sets are for installation in fireplaces with a fully-functioning fireplace in which it is safe to burn wood. Please contact us with the following additional information if you need sizing assistance:
Front width of the firebox
Rear width of the firebox
Depth of the firebox (front to back)
Height of the opening
Gas type: Natural or Propane
Location of gas supply into the firebox (wall or floor. If floor, where in the firebox).
Do you desire: Match lit (vented natural gas only); Manual safety control (natural gas or propane); switch (natural gas or propane);
or wireless remote (natural gas or propane)?
Your city/state.
Style(s) desired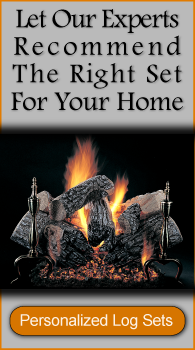 Vented Logs
Vent Free Logs
Not Finding What You Need? Go to…