How to Select Vented Logs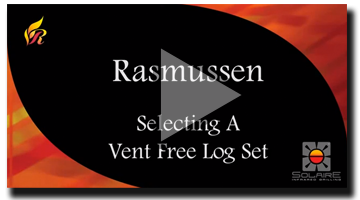 How to Select Vent Free Logs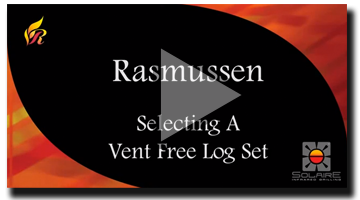 Our unit arrived in pristine condition, we installed it on Saturday. Everything looks and works great. My wife loves it, she doesn't like the cold. The fire was going for most of the day and it was very comfortable inside. We would like to say thank you very much, it was a pleasure doing business with your company and a special kudos to Felix. I will highly recommend your company to anyone interested. Thank you again.
Thank you again for all of your help. I cannot express how exceptional you are to have a 4th generation business with such impressive customer service, from the front door to the top. Customer care like yours is so hard to find today! We have told our story about finding a solution for the problematic gas fireplace to so many people, and they have all been as impressed as we are.
Thank you so much.
Please make sure this gets passed up the line because I am writing to say how very pleased I am with the technical assistance I received earlier today by Rich in Technical Support. I am a woman whose husband normally handled all things pertaining to our gas logs. With him no longer in the home, I was unable to light my pilot light, even with the assistance of my grown son. It was after hours in North Carolina, so I called your facility in CA direct and was transferred to Technical Support. This is where Rich began assisting me. He was patient, asked questions I could understand and stuck with me as I fumbled through things on my end. He even had me email him a photo of my logs to make sure he was properly guiding me with my questions. I wanted to make sure the management of Rasmussen knew what an exemplary employee they have in Rich. My logs are not new and are actually about 15 years old… When they need to be replaced, I WILL purchase Rasmussen logs again not only for the excellent service they have given us in our home, but knowing I have someone like Rich to call on makes the difference!
Custom Solutions

For those of you who do not want their magnificent, grand fireplace to be adorned with an everyday log set or an out-of-scale stack of twigs, Rasmussen offers completely custom-designed gas log sets. Rasmussen can provide you with a gas log set that fits the size, shape and scale of your fireplace to add a style and feel that fits you perfectly..
As Seen On

Our Gas Logs, Fire Balls, Solaire Grills and many more Rasmussen products have been featured on everything from game and TV shows to well known movies….even recently making it to the 2011 Grammys with Drake and Rihanna. Click below to read about all of the publications that Rasmussen products have been featured in.